Wedding in eco-style in Belarus
16.09.2017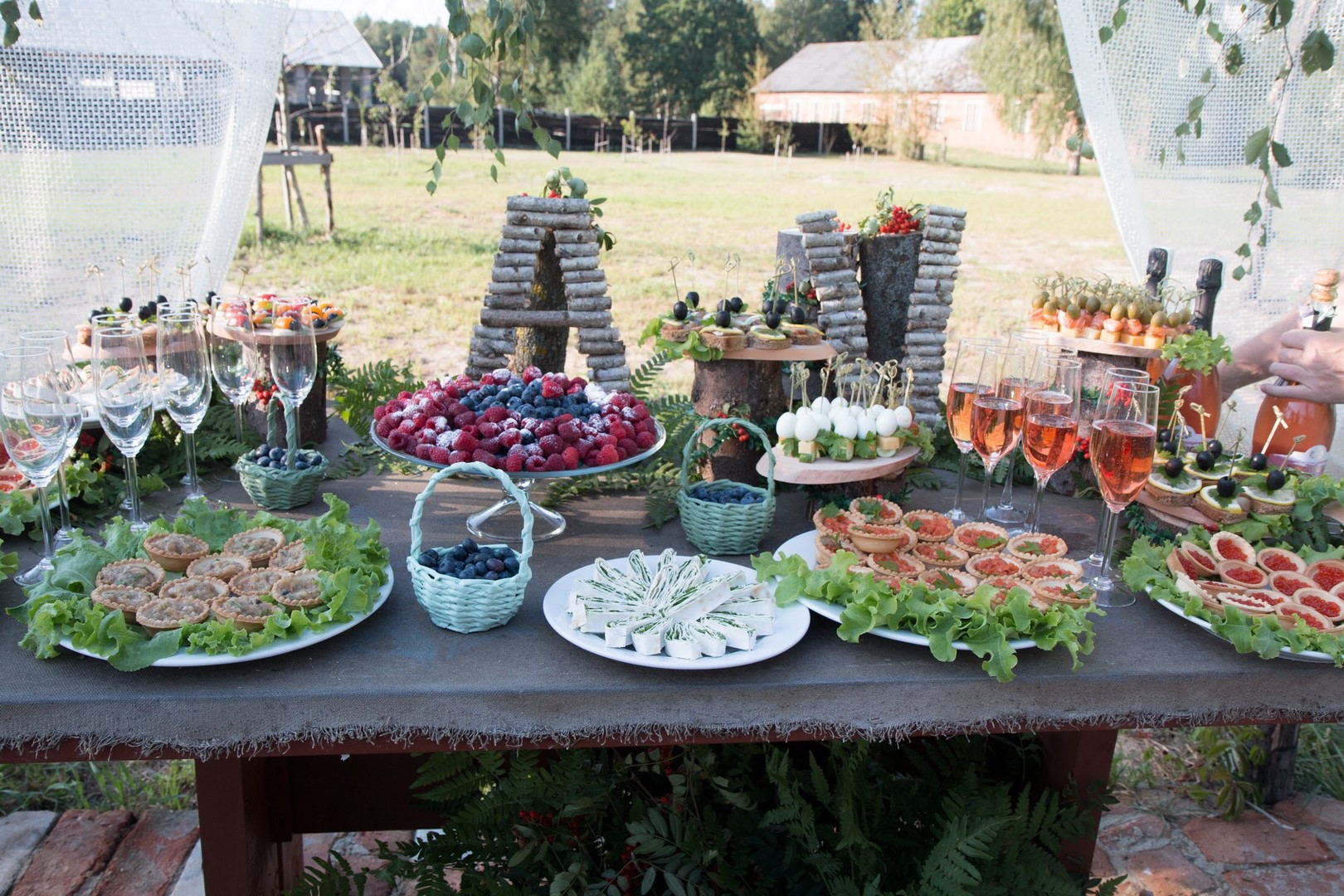 And the main color was blue.
The venue for the event was the Nyachevo Gostiny Dvor. This is a very picturesque place surrounded on all sides by forests, with various places for weddings and great opportunities for photo sessions.
The pair was so beautiful that we could not resist and created 2 photo zones :))
The first was a wedding arch on the background of the lake decorated with white and blue wisteria, the second was for night shooting. Under the spreading tree we built a cascade of stumps with candles in jars. In the evening it looked very romantic.
The cocktail area was decorated in eco-style,  newlyweds' initial letters, made of birch branches, were placed on the main table. As plates we used cuts from wood, the table was full of wicker baskets with forest berries.
Be happy Vlada and Andrew!